Jalapenos are a staple in many spicy dishes, adding a touch of heat and flavor to everything from tacos to dips. But what do you do when your jalapenos aren't hot?
If you've ever encountered a batch of mild jalapenos, you're not alone.
In this article, we'll explore the reasons why your jalapenos may not be as spicy as you expect and what you can do to ensure a hotter crop.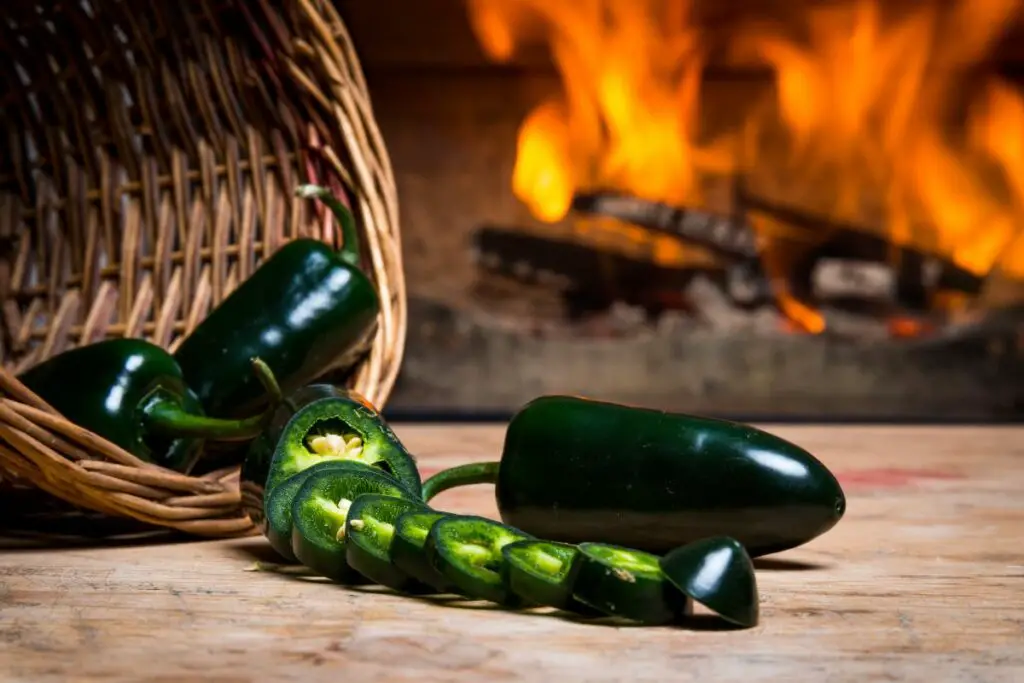 Understanding the Science of Jalapeno Heat
Jalapeno heat comes from capsaicin, a chemical compound found in the seeds and ribs of the pepper. The higher the concentration of capsaicin, the hotter the pepper will be. Factors that can influence the heat level of jalapenos include:
Climate: Jalapenos grown in warm climates tend to be hotter than those grown in cooler climates.
Soil: The type of soil in which the peppers are grown can affect their heat level. Peppers grown in soil with a high level of nitrogen tend to be milder.
Water: Over-watering or under-watering your jalapeno plants can cause the peppers to be milder.
Age: Younger jalapenos tend to be milder than older peppers.
Genetic variation: Different varieties of jalapenos can have varying levels of heat.
What to do if Your Jalapenos are Mild
If your jalapenos aren't as hot as you'd like, there are a few steps you can take to try to increase their heat level.
Plant hotter varieties: Look for jalapeno varieties known for their heat, such as the "Early Jalapeno" or "Jaloro."
Grow in warmer climates: If you live in a cool climate, try growing your jalapenos in a greenhouse or indoors.
Adjust watering: Make sure you're watering your jalapenos correctly, as over-watering or under-watering can both lead to milder peppers.
Wait until maturity: Wait until your jalapenos are fully mature before harvesting them.
Tips for Growing Spicier Jalapenos
If you want to ensure a hotter crop of jalapenos, keep the following tips in mind:
Choose the right soil: Grow your jalapenos in well-draining soil with a pH of 6.0 to 7.0.
Add compost: Adding compost to your soil can help increase the heat level of your jalapenos.
Provide adequate sunlight: Jalapenos need at least six hours of sunlight per day to thrive.
Control pests: Pests can damage your jalapeno plants, making the peppers milder. Keep an eye out for common pests like aphids and whiteflies and take steps to control them if necessary.
What Makes Jalapeno Seeds Hot?
Jalapeno heat is primarily caused by a compound called capsaicin, which is found in the ribs and seeds of the pepper.
Capsaicin is an alkaloid that stimulates the pain receptors in our mouth and throat, resulting in the sensation of heat or spiciness. The higher the concentration of capsaicin, the hotter the jalapeno will be.
Factors that Affect the Heat of Jalapeno Seeds
There are several factors that can affect the heat level of jalapeno seeds, including the climate where the pepper is grown, the type of soil it is grown in, and even the amount of water and sunlight the plant receives.
In general, jalapenos grown in hotter climates tend to be spicier than those grown in cooler climates.
Another factor that can affect the heat level of jalapeno seeds is the stage of maturity at which the pepper is harvested.
As the pepper matures, the concentration of capsaicin increases, making the pepper hotter. The color of the pepper can also be an indicator of its heat level, with mature peppers being red or yellow and less mature peppers being green.
How to Use Jalapeno Seeds for Maximum Heat
To maximize the heat of jalapeno seeds in your cooking, it is best to use the seeds from mature, red or yellow peppers.
The seeds from green peppers will still add some heat to your dish, but not as much as those from mature peppers.
When using jalapeno seeds, it is also important to be mindful of how much you use them. A little goes a long way, so start with just a small amount and add more to taste.
The heat level can also be adjusted by removing some or all of the seeds and ribs, depending on your desired level of spiciness.
The Benefits of Jalapeno Seeds
In addition to their heat, jalapeno seeds also offer several health benefits. Capsaicin has been shown to have anti-inflammatory properties, making it beneficial for people with arthritis or other inflammatory conditions. It has also been shown to boost metabolism, potentially helping with weight loss.
Jalapeno seeds are also a good source of antioxidants, which help protect the body from harmful free radicals and oxidative stress.
These seeds are also high in vitamin C and other nutrients, making them a healthy addition to any diet.
Conclusion
Jalapenos are a beloved ingredient for many spice lovers, but when they're not hot, it can be disappointing. Understanding the factors that can influence the heat level of jalapenos can help you take steps to ensure a spicier crop.
With the right growing conditions and a little patience, you can enjoy the heat and flavor of delicious jalapenos in your favorite dishes.