Are you running out of storage compartments for your tools? Can't afford to buy somewhere to store them?
Here are 4 amazing ideas for you to build your own tool storage at home with little cost using garden pallets.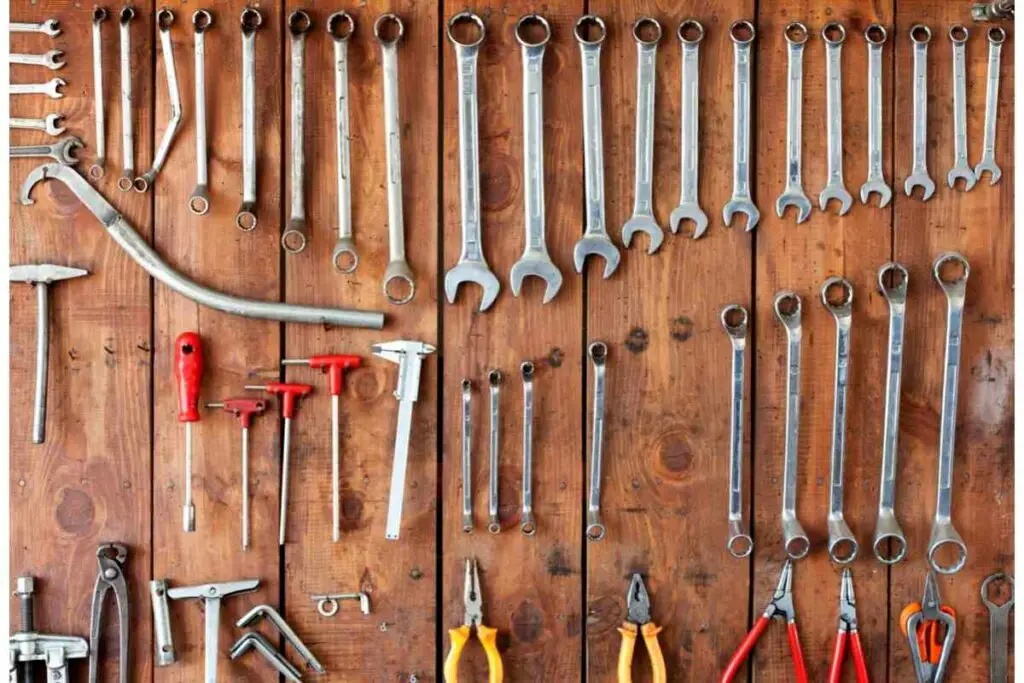 Idea 1. Tool Hanging Rack
If you've got large tools that you want to get up out of the way, a pallet is a great storage option. Think of things like rakes, spades, forks, brushes, and other long-handled tools. You can also get shorter tools, such as trowels, out of the way and neatly stored using this system. 
All you need is a pallet and a clear wall to work with. You should then use long screws to attach the pallet to the wall, making sure that it is firmly fixed in at least all four corners, or in more places (especially if you are going to hang something heavy on it). 
Next, attach some hooks to the different levels of the pallet. It is a good idea to do this with the tools to hand so that you can measure and see where each will go. Hang up two hooks to hold your spades and forks, or get a metal spring clip that will wrap around the handles.  
If you have smaller tools, such as trowels, brushes, mini forks, etc., wrap some string through or around the handles and tie a loop. This can then easily be hung up. For gardening gloves, stitch a loop on the cuffs of each glove, and they can also be suspended. 
This is a great way to ensure your tools always get put back in the right places, and that they are off the floor and out of your way. You may even find you want more than one of these hanging racks! 
Idea 2: Standing Tool Storage 
Not everyone has a free wall to hang tools on, in which case, this standing tool rack might serve you better. For this, you will need two pallets, and you will have to cut a third off one. Next, sit one pallet on top of the other, and look at which struts in the middle you need to remove. 
You may wish to leave some in place, as this will help the tools to stay upright, but you can take out any that will be in the way. 
When you are happy with the setup, you can screw the smaller pallet to the front of the larger one, forming a box shape inside. You can then stand this pallet up, and tools can be slid inside it. If you choose, you can also attach some hooks to the front, which will allow you to hang up tools and other bits and bobs. 
This free-standing storage can be placed at the edge of a greenhouse or on a patio, and it should keep everything nicely out of the way. You may find that it helps to have a wall behind it, even if you cannot attach it, as this will make it more stable. Alternatively, consider screwing it to the floor.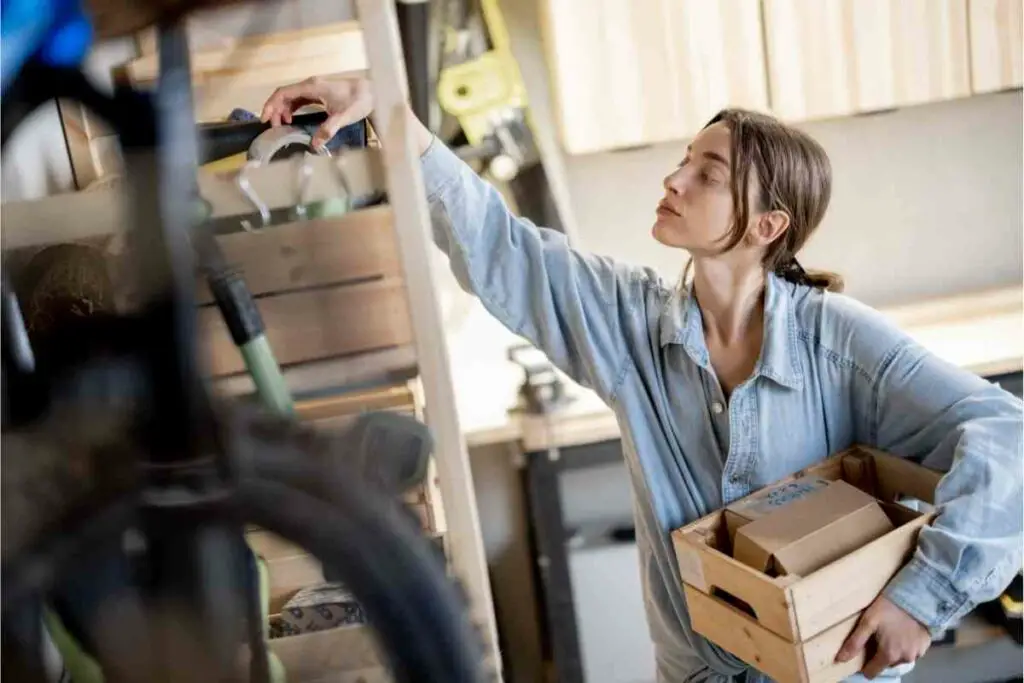 Idea 3: Pallet Toolbox 
For those who need a bit more space for tools, a pallet toolbox may be a good option. You can make one of these by cutting a pallet into four (you may need two pallets) and then using the fifth piece for the base. 
You can then cut the sixth piece and secure this to the top, or leave the top open. You can slot tools through the slats, and the extra piece will help to keep them upright. Alternatively, you can leave the box open and simply stand tools in it. 
Again, you can then attach hooks to the outside of the box to hold smaller tools as well. If you add some casters to the bottom of the box, you can turn it, allowing you to put tools on all sides and still access them easily. 
Idea 4: Bench Tool Holder 
A pallet workbench is a very useful thing, and you can make one by attaching legs to a pallet. Cut the pallet in half first if you want a smaller bench. Install the other half underneath to serve as a shelf, or screw it to the back and attach hooks so you can hang things up. 
You might find that doing both of these things works best, as you'll have storage space underneath the bench for large tools and equipment, and a space to hang things above it.