Nestled in the charming town of Estepona, Spain, lies the Orchid House (Orquidario) Estepona & Botanical Gardens, a magnificent destination for nature enthusiasts and avid gardeners alike.
This stunning botanical paradise is renowned for its breathtaking displays of vibrant orchids and an extensive collection of exotic plants.
With its rich history, diverse flora, affordable prices, and convenient location, the Orchid House is a must-visit attraction for anyone seeking a captivating horticultural experience.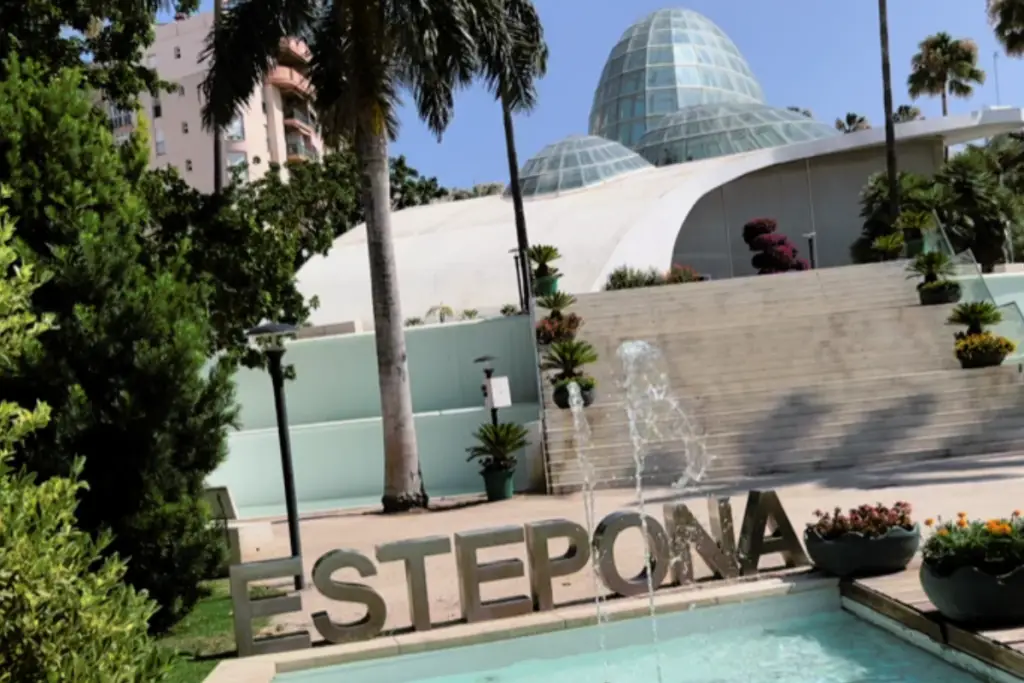 General Information and History
Established in 2000, the Orchid House is the brainchild of a group of orchid enthusiasts who shared a passion for these delicate and enchanting flowers.
Over the years, it has evolved into one of the largest orchid collections in Europe.
The facility spans over 1,000 square meters, housing an impressive array of orchid species from around the world, as well as an extensive variety of other tropical and subtropical plants.
Plants at the Orchid House
Visitors to the Orchid House can immerse themselves in a kaleidoscope of colors, as the gardens boast more than 1,300 orchid species from diverse habitats, including rare and endangered varieties.
The collection showcases an impressive range of shapes, sizes, and scents, delighting visitors with their unique beauty.
In addition to orchids, the gardens also feature a wide assortment of ferns, bromeliads, carnivorous plants, and palms, creating a lush and enchanting environment for exploration.
Prices, Tours, Location, and Opening Times
Admission Prices
The Orchid House offers affordable admission prices, making it accessible to visitors of all ages and budgets.
As of the time of writing (2023), the general admission fee for adults is €6, while children under 12 years old can enter for €3. The facility also offers group rates and discounts for students, seniors, and families.
Tours and Guides
Guided tours are available for those who want to enhance their experience and learn more about the orchids and other plants in the gardens.
Knowledgeable guides provide insightful commentary, giving visitors a deeper understanding of the botanical wonders on display.
Location and Transport
The Orchid House is conveniently located in the heart of Estepona, at Avenida de Litoral 200.
The facility is easily accessible by public transportation, taxi, or private vehicle. For those traveling by car, parking facilities are available nearby, ensuring a hassle-free visit.
Opening Times
The Orchid House is open to the public throughout the year, except for Christmas Day and New Year's Day.
Opening hours are typically from 9:30 a.m. to 6:30 p.m., allowing visitors ample time to explore the gardens at their leisure.
However, it is advisable to check the official website or contact the Orchid House directly for the most up-to-date information on opening times.
Contact Information:
For inquiries or further information, you can reach the Orchid House (Orquidario) Estepona & Botanical Gardens through the following channels:
Review
Our Personal Review:
Amazing short and cheap activity to keep the kids entertained. Place and Facilities well looked after. The grounds and gardens are stunning. Our favorite part was the waterfall, listening to the sound of the water was so relaxing. This place is an asset to the gardening community and to Estepona.
Nearby Places to Stay
If you're planning to visit the Orchid House and are in search of accommodations, Estepona offers a range of options to suit various budgets.
Cheapest Hotels:

Budget Inn Estepona: A budget-friendly hotel located in the town center, offering comfortable rooms and basic amenities at an affordable price.
Hostal Europa: A modest guesthouse with clean and cozy rooms, perfect for those seeking a budget-friendly stay.

Best Hotels:

Estepona Hotel & Spa Resort: A luxurious resort situated on the beachfront, offering elegant rooms, a spa, multiple dining options, and stunning views of the Mediterranean Sea.
Kempinski Hotel Bahía: A five-star hotel known for its exquisite design, world-class amenities, and exceptional service. Guests can indulge in spacious rooms, gourmet dining, a luxurious spa, and access to private pools and beach areas.

Mid-Range Hotels:

Hotel Diana Park: A comfortable mid-range hotel located a short drive away from the Orchid House. It offers cozy rooms, a swimming pool, and a restaurant serving delicious local cuisine.
Hotel Buenavista: This charming hotel is centrally located and provides well-appointed rooms, a rooftop terrace with panoramic views, and a cozy bar to unwind after a day of exploration.
Transportation and Parking:
To reach the Orchid House, several transportation options are available.
Bus: Estepona has a well-connected bus network, and visitors can take local buses that stop near the Orchid House. The nearest bus stops are within walking distance of the gardens.
Taxi: Taxis are readily available in Estepona, and it is a convenient option for reaching the Orchid House. Taxis can drop visitors off directly at the entrance.
Car: If you prefer to drive, there are parking facilities available near the Orchid House. You can use public parking areas or designated parking lots within walking distance.
Final Thoughts
A visit to the Orchid House (Orquidario) Estepona & Botanical Gardens promises a captivating journey through the world of orchids and tropical flora.
With its diverse plant collections, informative guided tours, convenient location, and affordable prices, the Orchid House offers an enriching experience for nature lovers and garden enthusiasts of all ages.
Don't miss the opportunity to explore this floral haven and discover the beauty of Estepona's botanical treasures.