Greenhouses allow you to grow any plants you want year-round. They're an excellent way to keep your garden flourishing, even during the colder months.
However, building a greenhouse from scratch can be complicated, especially if you don't have the experience. Greenhouse kits are the next best option! 
Greenhouse kits come with all the materials you need to build a small greenhouse. They come in many different shapes, styles, and sizes. You don't need to buy all the parts and tools separately, making them appealing to more people. However, they're more expensive than building a greenhouse from scratch.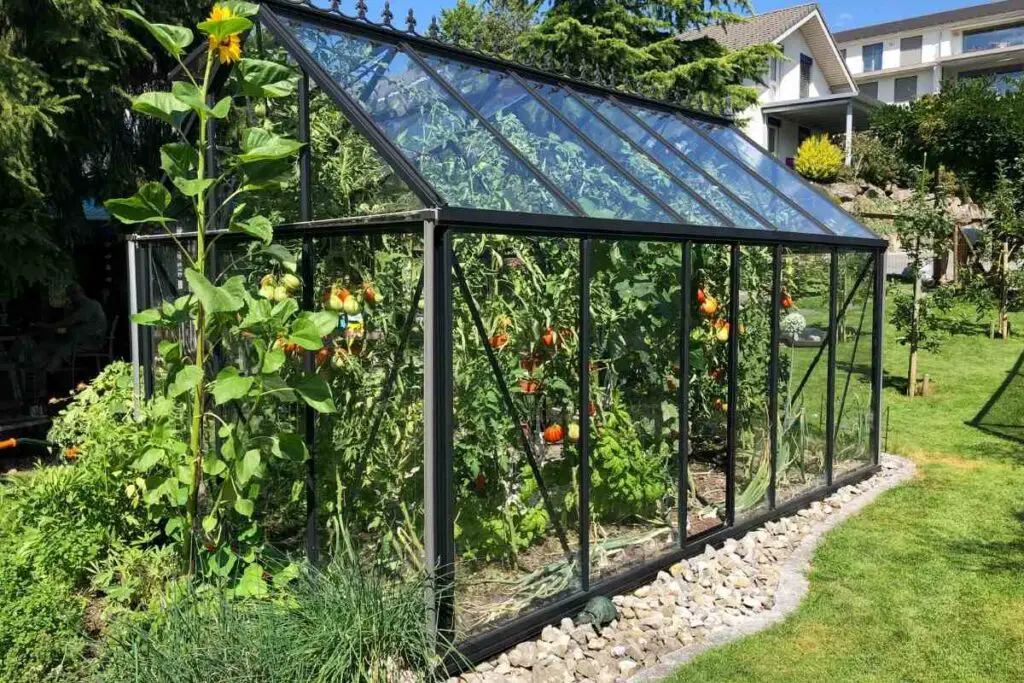 What Comes In A Greenhouse Kit? 
Greenhouse kits already have everything inside them to build a basic garden greenhouse. They should include all the materials and tools you need, so you don't have to buy more parts.  
There are different types of greenhouse kits, but you should receive the bars to build the structure and the plastic cover. Many also include the tools to make the structure. 
Some kits can come with accessories that you add to the order. These could include heaters, ventilation systems, grow lights, and more.
However, these accessories are for more complex designs. You'll want to think about the plants you're growing and what they need to thrive. 
The most basic kits come with structure bars, connecting pieces, and a plastic cover. These DIY projects are simple. Although, you find more complex options online. 
Are Greenhouse Kits Cheaper Than Building From Scratch? 
Buying the parts separately for your greenhouse is cheaper than buying a greenhouse kit, as long as you already have all the tools that you'll need.
If you love building DIY projects and have experience, building one from scratch might suit you better. 
However, greenhouse kits come with plenty of benefits! Even though they're more expensive, people find them the more convenient option.
The kits let them build right away without collecting all of the parts first. 
You have to consider your budget and the size of greenhouse you want. If you have a smaller budget but need a large greenhouse, building from scratch will be your best choice.
Go with the kit if you don't mind spending more on a smaller greenhouse and have a larger budget. 
Overall, materials such as polyfilm (the plastic covering used in most greenhouse kits) is widely available.
You should be able to find it in bulk at any hardware supply store. It's usually inexpensive, so the material is overpriced in the kits. 
How Much Do Greenhouse Kits Cost? 
Greenhouse kits vary significantly in price. It depends on the materials used. For example, a heavy-duty greenhouse will cost you a lot more than a simple one. 
Most of the time, greenhouse kits will cost between $600 and $3,000. However, you can find kits that cost as little as $200, as well as ones that cost more than $20,000! 
This price range is why you need to set a budget before you start shopping for a greenhouse kit. It can be too easy to purchase a kit that is way out of your spending comfort zone. 
 Overall, greenhouse kits can cost as little or as much as you want them to. You must do some research online to ensure that you're getting the best deals for what you want.  
What are the Benefits of a Greenhouse Kit? 
Greenhouse kits have many positives that make people choose them over building from scratch. Here are some of the greenhouse kit benefits that you should consider: 
The kits are an easier way to start greenhouse building and gardening 
Everything you need comes with the kit 
The kits are easier to assemble 
You won't need to worry about forgetting to buy a part 
You have plenty of style options 
The kit ships right to your front door 
You can call the company for help when you need it 
Overall, greenhouse kits are a great way to start greenhouse gardening, even if you've never built a project like this before.
The kits come with plenty of instructions and tutorial videos for you to follow along. Many people feel more comfortable building with all this support!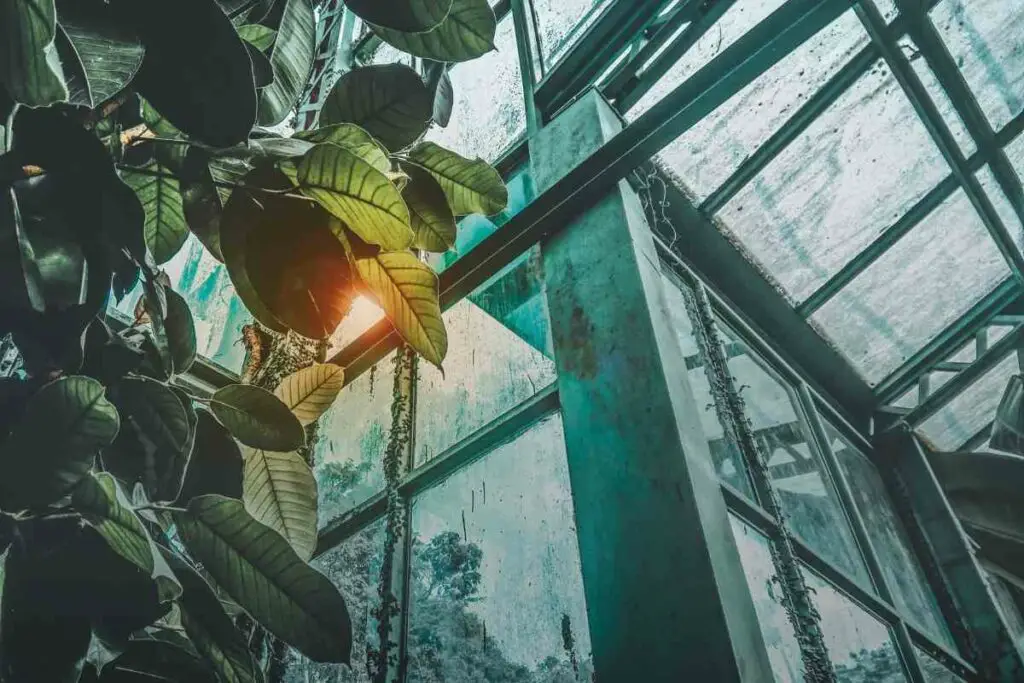 Best Greenhouse Kit Thats Worth Your Money
There are many different Greenhouse kits available on the market and the right one depends on what material and size your need or prefer for your garden.
Our recommendation is Outsunny 6x10ft Clear Polycarbonate Greenhouse Aluminium Frame Large Walk-In Garden Plants Grow.
Outsunny is a reliable brand that has a wide range of Greenhouses, Greenhouse Kits, and Garden Products.
Prices pulled from the Amazon Product Advertising API on:
Product prices and availability are accurate as of the date/time indicated and are subject to change. Any price and availability information displayed on [relevant Amazon Site(s), as applicable] at the time of purchase will apply to the purchase of this product.
Fitted with aluminum structure base for level support, rust-resistant hardware – a lightweight yet sturdy and durable structure growing plants, flowers, and herbs in your garden. All the parts included, you can assemble it with steps of the manual.
Are There Downsides to Greenhouse Kits? 
There aren't many downsides to using a greenhouse kit. For most people, it's the price. DIYers and builders know that they can find all the parts cheaper at stores while getting the same results. 
Plus, there's less room for individual designs when you follow a kit. You'll likely need to follow the kit's instructions perfectly. Otherwise, it's not going to turn out very well.  
If you prefer to plan out the greenhouse design on your own, you won't want to use the kit.
However, most people don't want to design the structure on their own anyway, so they prefer to use the greenhouse kit.  
In other words, there aren't very many downsides to greenhouse kits. You'll need to think about what you want to do before purchasing. That way, you get the most out of the benefits.
What Should I Consider Before Buying a Kit? 
Before buying a greenhouse kit, you need to take a few considerations into mind. Since the kit already includes everything you need, you probably won't be able to make very many adjustments to it. 
That means you want to make sure it fits your region and climate.
For example, if you live in an area with a lot of snow, you want to make sure that you get a greenhouse that won't collapse or lose a lot of heat in the winter. 
However, desert areas need greenhouses that have proper ventilation. There are many different types of greenhouse kits, so you need to make sure that you're getting the best one. Sending them back for a replacement can be a hassle! 
Finally, it would help to consider how much space you have at home. You wouldn't want to order a greenhouse that takes up your entire yard! It's essential to measure the area before ordering so you know it fits well.