Gorilla dump carts are better than other types of carts. They're more robust, more convenient to use, and come with plenty of features, so you don't have to struggle with strenuous activities. These carts are very beneficial to have! 
Overall, a Gorilla dump cart will help you manage your outdoor projects with ease.
They're incredibly versatile too!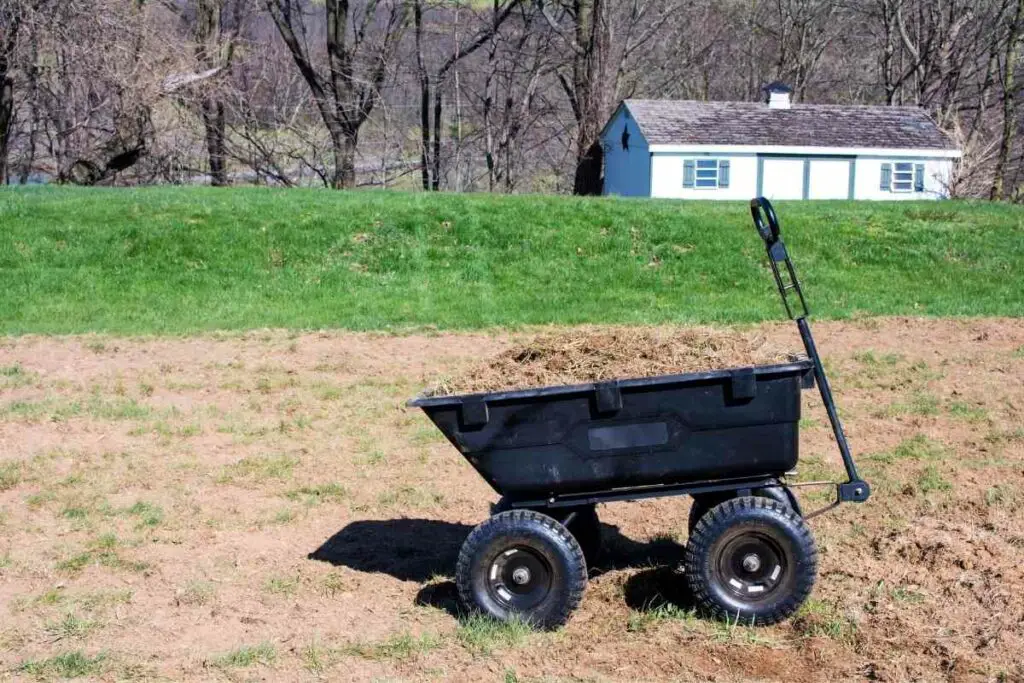 If you're switching from using a wheelbarrow, you'll feel the difference right away.
Why Are Gorilla Dump Carts Better? 
Gorilla carts have four heavy-duty wheels.
The standard models can hold up to 600 pounds, but the largest option can easily tow 1,200 pounds.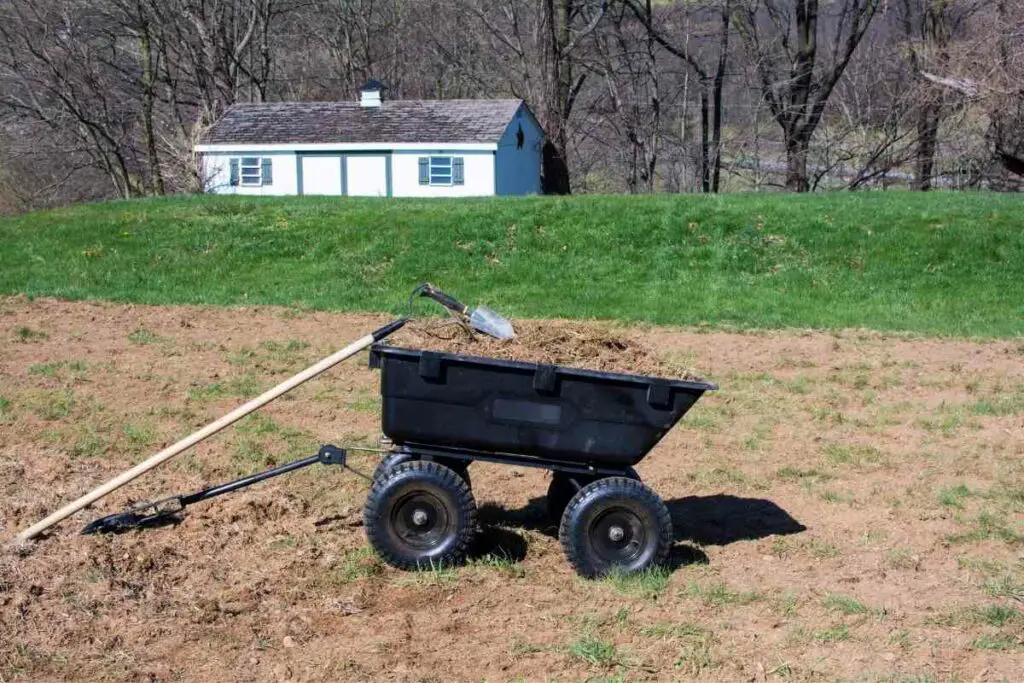 For most yard work, that's more than enough strength to carry everything you need!  
Gorilla dump carts also have more features that you'll want to consider.
No matter what type of outdoor work you're doing, you're sure to benefit from having one of these carts around. 
Gorilla Dump Carts are Stronger 
Gorilla dump carts are much stronger than the other carts you can find on the market.
They can easily support up to 600 pounds, depending on the model. Most people don't need their carts to carry that much weight at once. 
The cart is also much more durable than the competition.
It comes with a strong steel frame and deep poly bed, safely transporting items without chipping the finish.
The finish and steel also help prevent rusting for a very long time. 
What to Expect? The Gorilla dump carts are extremely strong and long-lasting. You can rely on it for many years when you invest in one! 
Gorilla Dump Carts are More Convenient 
Many people also feel that the Gorilla dump cart is the most convenient option.
It comes with heavy-duty wheels that won't get stuck on debris as you pull it through the yard. Plus, it's easy to store the cart in your shed or garage. 
The tires also have deep ridges, which help them grip the ground and carry your supplies over different terrain.
The cart's design also helps prevent you from straining yourself while working. 
There are even many size options for your Gorilla cart.
You can buy large ones for intensive yard work or a small one for a home garden. The smaller versions are very light, making them easier to use.
However, you can still trust that they're very durable. 
Gorilla Dump Carts Have More Features 
Gorilla dump carts have plenty of features that make them more worth using.
The cart comes with a release feature, allowing you to dump the contents of the container without straining your muscles. 
Plus – It's a lot easier to move than other carts because of the well-designed wheels and frame. The bed releases quickly, allowing you to move on to other work and speeding up the process. 
The handle design helps prevent strain in your arms and back muscles, which is needed when hauling heavy items.
The cart also allows you to push or pull it easily. Plus, two people can work together to move the cart. 
If you've ever used a wheelbarrow, you know how straining they can be when carrying heavy objects.
However, since the Gorilla carts use a four-wheel design, you won't accidentally hurt yourself dealing with a heavy load. 
Gorilla Carts Come With Great Customer Service 
Lastly, Gorilla carts come with better customer service and experiences.
If you run into any issues with the cart, contact customer service- they'll be sure to help you right away.  
Many Gorilla carts come with a warranty, and the company offers replacement parts if they were to break.
---
Even Better: You can trust that you will get the best customer service from the Gorilla company. Many of their customers find them extremely helpful. 
---
What are Other Dump Carts Lacking? 
Other dump carts can't compare to the Gorilla dump cart for several reasons:
First of all, many can't carry as much as the Gorilla. If you want to move everything in one trip, the Gorilla is the best option.  
Secondly, other carts don't use heavy-duty wheels that can travel through all types of terrain. The wheels might get stuck on tree branches and rocks. Plus, they're harder to "back up" when they get stuck. You'll have a better experience maneuvering a Gorilla cart. 
Lastly, not all other carts will be rust-proof. When a dump cart starts to rust, it's only a matter of time until you have to get rid of it. Keeping them in your shed or garage can help them last longer. 
The Gorilla dump cart comes with features in place to prevent rusting.
Overall, you'll get your money's worth out of a Gorilla dump cart, and it should resist corrosion.  
Is a Gorilla Dump Cart Worth It? 
Getting a Gorilla dump cart is very worth it!
You're sure to appreciate how much frustration the cart can save you from. 
Plus, it's so much easier to move around than other dump carts.
The cart also is a lot sturdier and will benefit you more in your yard work than a wheelbarrow by a lot. 
Overall, the Gorilla cart is the perfect tool for moving and dumping supplies around the yard.
Many professionals use them for landscaping and gardening- you're sure to find plenty of reasons to use yours too! 
Which Gorilla Dump Cart is the Best? 
What is best will depend on what you want to use the dump cart for.
Most people prefer the medium-sized cart, which can hold about 600 pounds.
The strongest cart, the Heavy-Duty Poly Yard Dump Cart, holds up to 1,200 pounds. 
Their carts all come with the dump feature, making them convenient to use.
You can quickly push the button and dump the cart's contents without having to lift it yourself.
It's very similar to how a dump truck empties itself. 
So, you'll want to think about why you're buying the Gorilla cart.
If you plan on working in your home garden, then a smaller option will be able to carry more than enough of your supplies. 
Final Thoughts
Overall, a Gorilla dump cart will help you manage your outdoor projects with ease. They are strong, sturdy, and lightweight. Making them one of the best tools to have.
Posts You Might Like